NILMA, PAST AND FUTURE OF INNOVATIONS
Sometimes, the history of a company reveals that everything it has created and it has evolved for, has not been generating a mere financial profit, but also make sure that the products it designs and manufactures will assist progress, no matter how hard this will be and how many risks it has to run.
Nilma's history is of this kind.
It was in 1956 that its founder Pietro Nobili, his lack of economic resources compensated by vast courage, decided to quit a secure job to pursue his idea and create a business that, built on his own solid experience, would provide new solutions for the food industry. This led to the first plants for processing vegetables, milk and tomatoes and their derivates. In those post-war years, these plants had to meet the dietary needs of a population that was emerging from a period of shortages into a new economic boom era. Pietro Nobili loved his products and, above all, the material they were made of: stainless steel. A metal being immune to time, eternal. Just as he wanted his appliances to be. So even today, by tradition, Nilma appliances and plants are entirely constructed from high-grade, extra-thick stainless steel.
Pietro believed it is always necessary to look forward, and he responded to his customers' demands by creating products that filled gaps in the market. As a result, in 1960 he opened a second production division for "special appliances for large kitchens". Those words, "special appliances", had a special meaning for him: products not yet available on the market, and different from the traditional appliances built by all the other producers. For him it was easy to transfer to large kitchens all the concepts related to the food industry. Concepts like quality, productivity and reliability and, above all, labour saving. All these aspects generate the improvement of job satisfaction and the elimination of tiring and repetitive manual tasks. These concepts were embodied in his creations: from vegetable washers to spinners, from peelers to automatic pasta cookers, from braising and boiling pans with mixing system to convection and combi ovens, and many other successful products. A persistent progress which led Nilma to create the world's first institutional vegetable washer in 1962, the first Italian convection oven in 1967, the first braising and boiling pans with mixing system in 1997 and, in 2000, the first interactive software for recipe and HACCP management on cooking appliances. Up to present day, with the latest creations in the field of liquid refrigeration and blast chilling of ready meals.
But the story goes on, because the world of food service is evolving on a daily basis, and habits, tastes and fashions constantly change. And so do construction standards, increasing hygiene, safety and materials criteria. In response to that, besides manufacturing its machines in accordance with the CE Standards, in 1987 Nilma obtained the NSF and UL Markings, and in 1997 the ISO 9001 Certification. This compliance to international standards and quality markings enabled Nilma to export its products to over 60 countries, proudly serving major global customers, including airlines and cruise companies, automotive firms, airport hubs, important hospital research institutes, food industries, supermarket chains and multinational restaurant businesses.
Today the Nobili family, still being the sole shareholder in Nilma, continues to pursue this mission and these goals with the same enthusiasm as the founder, convinced that this is the only way to guarantee a future of success and progress.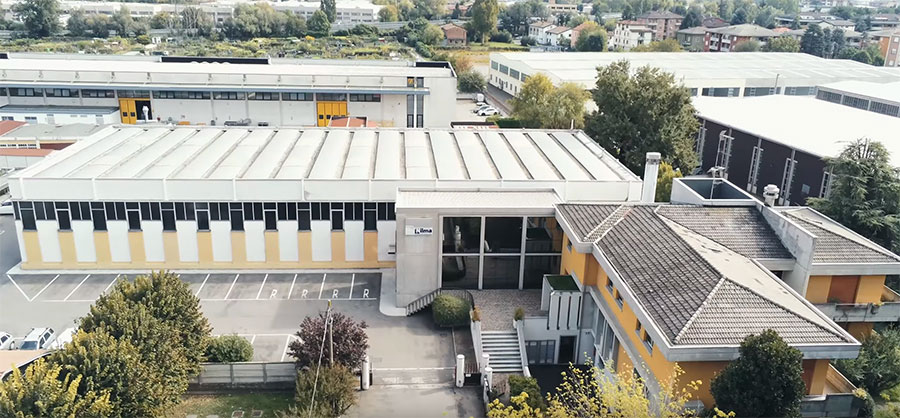 A CONSCIOUS CHOICE, A GREEN CHOICE!
Nilma, continuously focused on the respect of the environment, have installed a photovoltaic plant on the manufacturing building which produces a power of 180 kWp, generated by 474 solar panels.
The annual energy output is 214,762 kWh. This plant is the clean energy source of all our manufacturing lines, our heating system and also some electric vehicles. The exceeding portion of the energy generated by the plant will be fed into the public network for the community. This plant avoids an annual emission of 110 tons of CO2 and 310 kg of sulphur dioxide, nitric oxide and particulates. The plant has been made with the contribution of the Emilia-Romagna Regional Government. In particular it has been co-financed by the European Regional Development Fund in the 2014-2020 ERDF-ROP programme.

The management, always sensible about ethic and environmental aspects, aims to double the investments in further energy and productive needs in the forthcoming years. But the green vision of the company is not limited to energy aspects: rain water, collected in specific storing tanks, is used for the tests on the machines. An additional saving for the environment of another precious resource.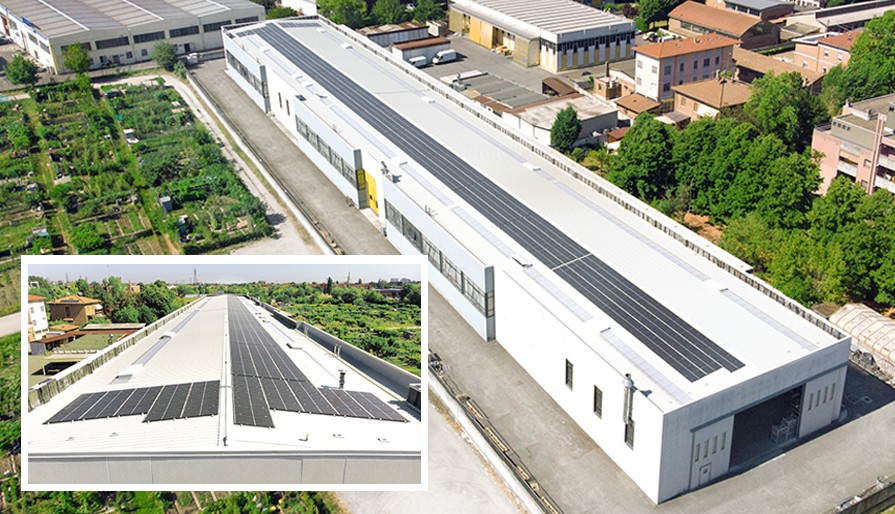 CERTIFICATION
Company with UNI EN ISO 9001 certified Quality Management System.